Grounded Grid Pictures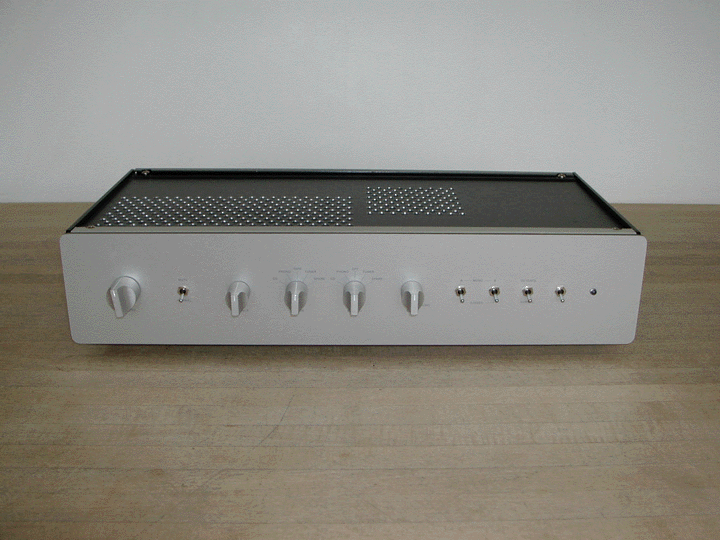 My version of Bruce Rozenblit's Grounded Grid tube preamplifier, from his book Audio Reality. Extra controls and features have been added to the stock design, including additional inputs, a balance control, a mute switch, a mono/stereo switch with stereo blend control, and a channel reverse switch.

The sound from this preamp is detailed and dynamic, rather atypical for a tube preamp, as the veiled, "warm and fuzzy" coloration normally associated with tubes is totally missing.
Grounded Grid with cover removed, showing power supply area. Note the power on time delay relay circuit, contained on a small perf board next to the power inlet. Here is the schematic:





The electrolytic should be increased to 150 or 200uF to achieve the necessary 11 or 12 second delay. Also, since the relay is part of (powered by) the filament circuit, the 10k bleeder resistor is not needed.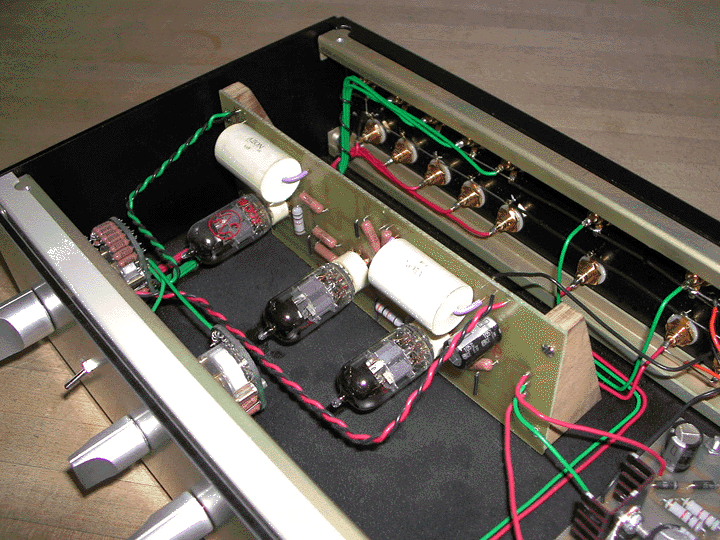 Detail showing the main PC board with (3) JJ/Tesla 12AU7s.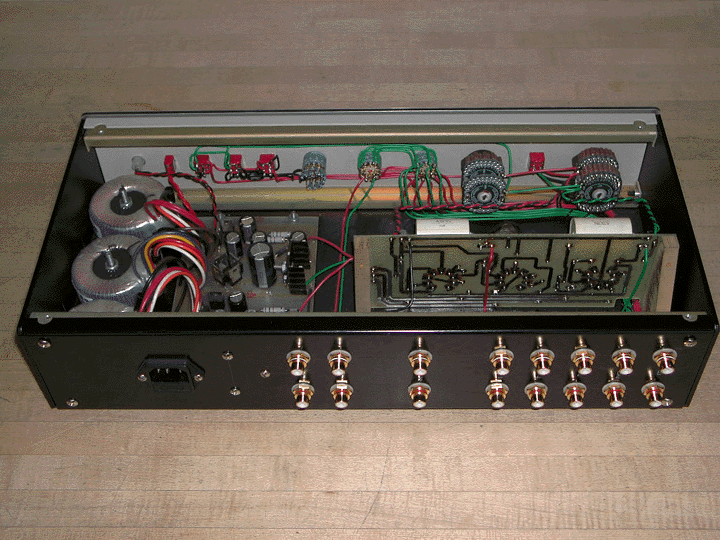 Rear view with input and output RCAs. Note the Goldpoint stepped attenuators for the volume and balance controls. The selector switches are Elna 12-position gold-plated.
© 2017 Kai Industries